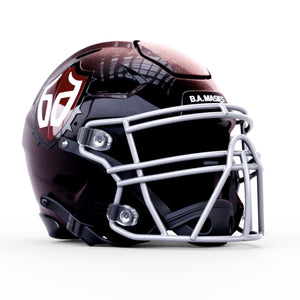 This Bulldog mask is similar to our League Select Bulldog, except this mask has an Aggressive Vision.
Our mask compares to CU-SF-2BDC-EM.
Pros who have worn this style:
Speedflex: Danny Shelton (Patriots, Lions)
Danny also wore this style when he was a Super Bowl LIII Champion with the New England Patriots.
Danny is the only player in the NFL who wears this Bull Dog with this configuration. 


Our goal for our turnaround time is 2-3 weeks, but this time could be extended depending on the time of the year and the scheduling of our coating vendors.