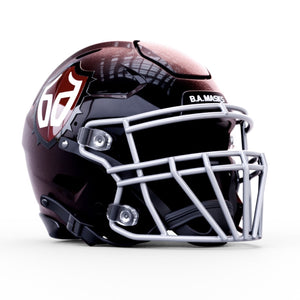 Our Diamond is another one of our masks that is designed specifically for BadAss linemen on both sides of the ball.  Our diamond has an aggressive look, while still maintaining great vision.
We originally built this mask for Trent Brown (Raiders) to mimic the shape of his jersey number, 77.
Pros who have worn this style:
Speedflex: Trent Brown (Raiders)
Our goal for our turnaround time is 2-4 weeks, but this time could be extended depending on the time of the year and the scheduling of our coating vendors.