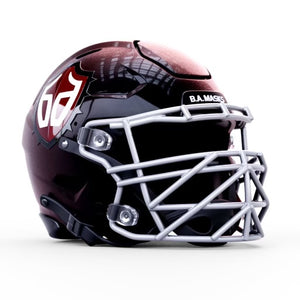 Our "League Select" Freight Train HD derives from our original Freight train, and we have added the HD Brow Bars.
This style is not considered as an 'overbuilt' facemask.  Since most youth, high school, college and professional leagues are no longer allowing 'overbuilt facemasks, this mask is an option that still gives full protection with a Bad Ass aggressive look.
Our goal for our turnaround time is 1-3 weeks, but this time could be extended depending on the time of the year and the scheduling of our coating vendors.